International Citizen Service
When moving to Horsens, there are a number of official matters to take care of. Horsens Municipality works with International Citizen Service (ICS) to ensure that you start your life in Denmark as smoothly as possible.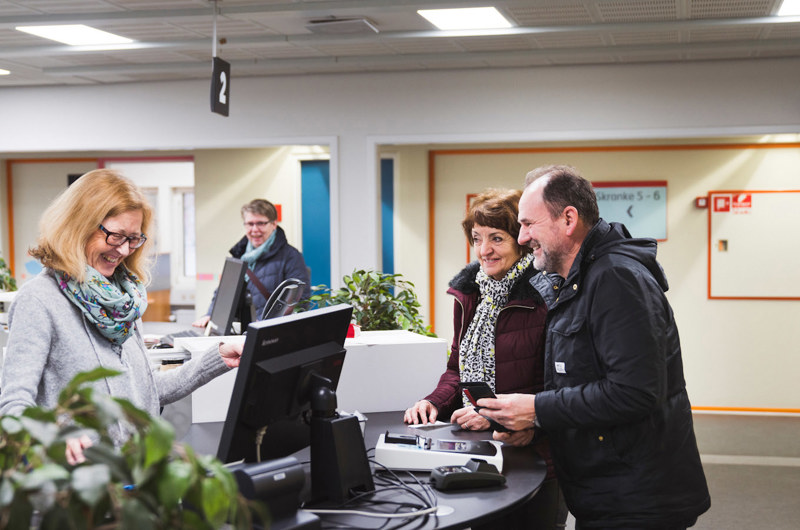 In the city of Aarhus, you will find the International Citizen Service Centre with a one-stop shop to register for your personal registration number (CPR number), NemID and tax paper, all at once.
The ICS also offers help and guidance to international citizens on many other issues. The staff is trained in both bureaucratic and practical matters.
Read more at:
International Citizen Service
These authorities are represented at ICS:
The Danish Agency for International Recruitment and Integration (SIRI)
The Danish Tax and Customs Administration (SKAT)
Work in Denmark
The Danish Ministry of Higher Education and Science
Citizen Service
If you need to contact Horsens Municipality, Citizen Service (Borgerservice) is your point of entry.


Ask for help with official matters 
The employees at Citizen Service will help you in all matters relating to the municipal responsibilities, e.g., conversion of driver's licence, signing children up for daycare or changing your address. If necessary, they will guide you to the relevant authorities.
The Citizen Service (Borgerservice) office of Horsens Municipality is located at Samsøgade 3, 8700 Horsens.
Telephone: 76 29 21 25
Lifeindenmark.dk works as an online portal for Citizen Service in general in Denmark. Here you can fill in forms on different issues, but it also serves as an information site regarding many different subjects that may be relevant to you.
What to do in emergencies
In Denmark, we have a few numbers to call in the event of an emergency.
Learn more about what to do in an emergency at lifeindenmark.dk

Here are the most important numbers to know:
In case of an emergency, call 112.
For non-emergencies, call 114 to reach your local police station.
If you are in need of out-of-hours medical service call 7011 3131.
The Emergency Department at Horsens Hospital is located at:
Regionshospitalet Horsens, Sundvej 30, 8700 Horsens
Telephone: 7927 4520