About Horsens
A community of culture, events, education and thriving businesses.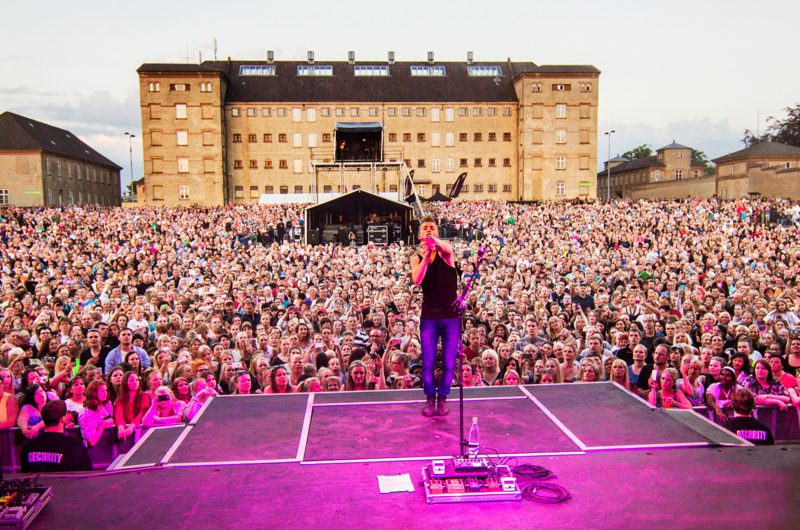 Horsens Municipality is a vibrant community known for its cultural events and for VIA University College, with a large number of international students from all around the World. Horsens used to be known for its large State Penitentiary, which in 2006 was transformed into FÆNGSLET - The Prison – a conference, event and concert venue where great international bands such as Metallica and Rammstein have recently performed. 
Besides concerts and exhibitions at FÆNGSLET, Horsens is known for other huge concerts with world-famous artists, such as: Madonna, Bruce Springsteen, The Rolling Stones, U2, Bob Dylan, David Bowie, R.E.M., Paul McCartney, Robbie Williams and many more. 
Horsens also offers a wide range of cultural experiences, yearly events and festivals: 
Business Community
Another attractive factor is the municipality's dynamic economic environment with over 9.000 registered businesses. Horsens presents itself as an attractive place for foreign citizens to find a job or start their own businesses. Horsens is among the leaders in logistics, technology and knowledge-based industries in Denmark and the city is home to Dansk AMP, the Danish stock exchange for SMEs, as well as the OTC, the only Danish market place for trading unlisted shares.
Download our Internationalization Strategy
Internationalization Strategy for the Community of Horsens Municipality 2015-2020 (pdf)
Key figures on Horsens
Horsens Municipality covers 542 square kilometres - from the island of Endelave in the east to Brædstrup in the west.
Population in 2023: 90,480.
Average annual Increase in population over the past ten years: 12,6 %
Expected population in 2045: 107,224.
Our Internationalization Strategy