Education in Horsens
Overview of the opportunities for education in Horsens and nearby.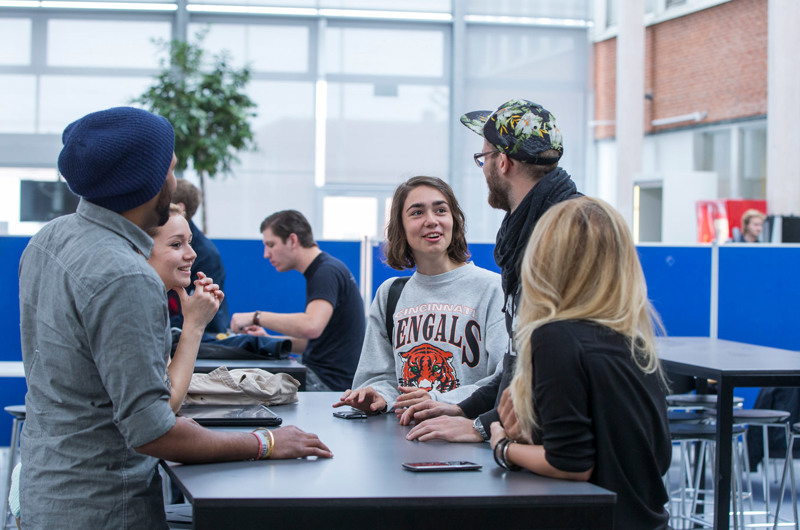 In Horsens, we consider education very important and we are proud to be home to many students. Horsens is a city of education with many international students enrolled across different educational institutions.
Go to studyinhorsens.com to find everything you need to know as a student in Horsens. 
Educational institutions in Horsens 
VIA University College is the largest educational institution in Horsens with 4,000 students. VIA has a diverse and international study environment in Horsens. VIA offers a wide range of educational programmes within health, social education, technology, design, business and animation and is the largest university college in Denmark.
Campus Horsens at VIA University College. 
Social- og Sundhedsskolen (in Danish) - The Basic Health Care College of Fredericia-Vejle-Horsens emphasises internationalisation in their programmes and use this focus to educate our students to engage in a globalised world. About 2,000 students are enrolled in the college.
Dania Erhvervsakademi - Dania Academy is a university of applied sciences and the programmes they offer focus on applied degrees within technology, IT, business and health. 5 of their 21 programmes are taught in English.
Other educational institutions near Horsens
Aarhus University - the second-largest university in Denmark with 40,000 students.
University of Southern Denmark - 5 campuses in 5 southern Danish cities. SDU has 32,000 students.
As an international student in Denmark, you may find useful
Life in Denmark's guide to coming to Denmark to study.
Ungdomscentret
Åbningstider
Mandag - onsdag 8:00 til 15:30
Torsdag 8:00 til 17:00
Fredag 8:00 til 13:30
Chr M Østergaards Vej 4
8700 Horsens
Telefon 76 29 30 80
Email: bornungeogkultur@horsens.dk Mailen må ikke indeholde personfølsomme oplysninger.